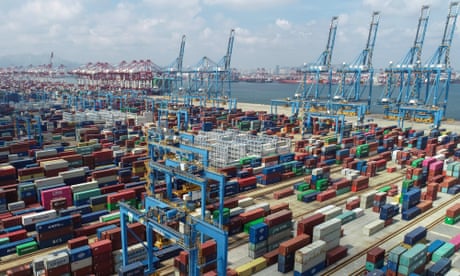 The Guardian - Publicerad för för 1 vecka sedan
President says he has to 'do something' about the body after it rules that duties on $200bn worth of Chinese goods breached regulations
The United States has described the World Trade Organization as "completely inadequate" after it criticised the Trump administration's tariffs on China.
The WTO said on Tuesday that the US breached global trading rules by imposing levies on more than $200bn of Chinese goods in the opening salvo of president Donald Trump's trade war with Beijing two years ago.
Related: Could the US and Chinese economies really 'decouple'? | Isabella Weber
Related: 'We poked the bear': Australian farmers take the China trade stoush in their stride
Continue reading...
Se fler nyheter från The Guardian