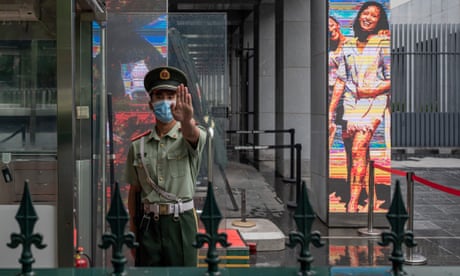 The Guardian - Publicerad för för 1 vecka sedan
Thirty people claim to be victims of Communist party intimidation in Australia but only three reported it to local authorities
Dozens of people including Chinese Australians have been victims of Chinese Communist party intimidation in Australia, according to a policy paper published by the China Matters thinktank.
The cases include a dissident who said he received a message from a Chinese Ministry of Public Security official the day after he attended a Tiananmen memorial in Australia in 2019, warning that his actions would have an impact on his family.
Related: Culture clash: has Australia miscalculated in its feud with China?
Related: Prickly, proud, authoritarian: how should Australia deal with China now? | Bob Carr, Elena Collinson, Hamish McDonald, Michael Shoebridge
Continue reading...
Se fler nyheter från The Guardian