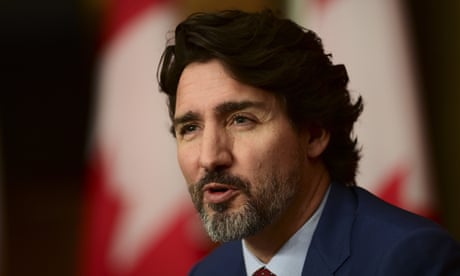 The Guardian - Publicerad för för 1 vecka sedan
Prime minister says Canada will 'stand up loudly' for human rights after China's ambassador against welcoming Hong Kong pro-democracy activists
Canada will continue to defend human rights in China, prime minister Justin Trudeau has pledged, after a top Chinese diplomat warned Ottawa against welcoming Hong Kong pro-democracy activists.
China's ambassador to Ottawa, Cong Peiwu, warned Canada on Thursday against granting asylum to Hong Kong activists, which he said could have consequences for the "health and security" for the 300,000 Canadians living in the theoretically autonomous Chinese territory.
Related: China ambassador makes veiled threat to Hong Kong-based Canadians
Continue reading...
Se fler nyheter från The Guardian