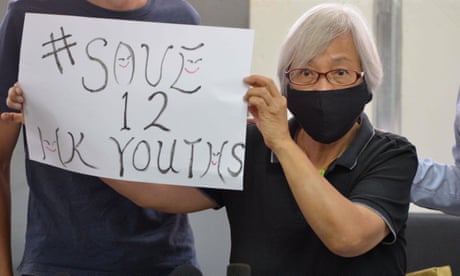 The Guardian - Publicerad för för 1 vecka sedan
Sixty-four-year-old vows never to give up fighting, even as she describes forced confessions and detention without trial
An elderly woman who disappeared midway through Hong Kong's democracy protests last year has resurfaced in the financial hub after 14 months away, saying she had been detained on the Chinese mainland.
Alexandra Wong said on Saturday she was forced to renounce her activism in writing, record a video statement saying she was not tortured, and sent on a "patriotic tour" of the country's north.
Related: Academics warn of 'chilling effect' of Hong Kong security law
Continue reading...
Se fler nyheter från The Guardian