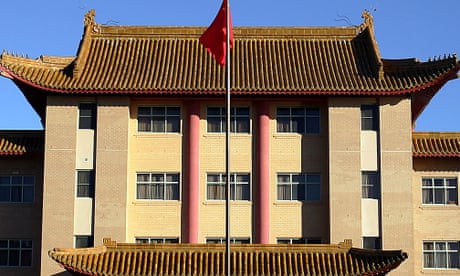 The Guardian - Publicerad för för 5 dagar sedan
Exclusive: Beijing ministers won't speak to counterparts until Canberra discards 'cold war mentality', embassy says
Chinese government ministers won't start answering phone calls from their Australian counterparts unless Canberra stops treating Beijing as a strategic threat, a senior embassy official has warned.
China is urging the Morrison government to make a clear decision on whether it sees Beijing as a "threat" or an "opportunity", setting this up as a key precondition for resuming ministerial-level talks, which have been frozen since early this year.
Related: China warns Australia and Japan over 'confrontational' new defence pact
Related: Simon Birmingham urges China to respect 'spirit' of new Asian trade pact
Continue reading...
Se fler nyheter från The Guardian