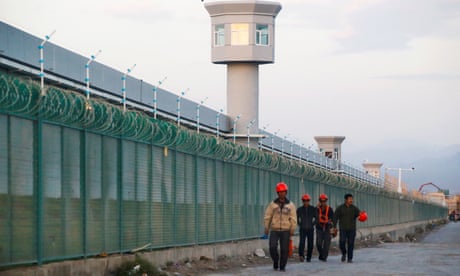 The Guardian - Publicerad för för 1 vecka sedan
US offers qualified support for Australian bill that would prohibit importation of goods from Xinjiang province and other areas using forced labour
The Biden administration says it will talk with the Morrison government about tackling China's "human and labour rights abuses", as the United States offered qualified support for a new Australian bill to ban imports from the Xinjiang region.
The signal from Washington comes as an anti-slavery group argues Australia's existing laws against modern slavery are not strong enough to address "state-sanctioned forced labour in Xinjiang province".
Related: Andrew Forrest's philanthropic foundation condemns China's treatment of Uighurs
Continue reading...
Se fler nyheter från The Guardian