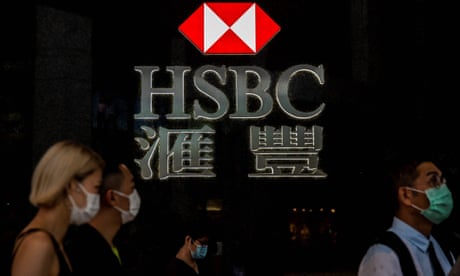 The Guardian - Publicerad för för 1 vecka sedan
More executive roles are expected to relocate to home base of Hong Kong as part of Asia shift, where most of its earnings come from
HSBC, Britain's biggest bank, has recorded a 34% drop in profit for 2020 as it prepares to double down on its operations in Hong Kong and China despite concern about the political crackdown in the former UK colony.
The bank said on Tuesday that pre-tax profit was down from $13.3bn (£9.4bn) in 2019 to $8.8bn in the 12 months to 31 December, while the adjusted profit before tax of $12.1bn (£8.6bn) fell 76% on the year before.
Related: Human rights and climate crisis give HSBC an image problem
Related: How HSBC got caught in a geopolitical storm over Hong Kong security law
Continue reading...
Se fler nyheter från The Guardian