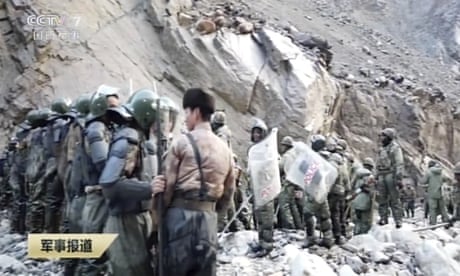 The Guardian - Publicerad för för 1 vecka sedan
The men – plus one teenager living overseas – were targeted for allegedly posting 'defamatory' material about soldiers who died in clashes last year
Chinese authorities have arrested at least six people, and is targeting a teenager living overseas, for posting online about Chinese soldiers killed in a border clash last year.
Last week the Chinese government bestowed posthumous honours on four soldiers who died after the Galwan valley clash with Indian forces, in the disputed Himalayan border regions.
Related: Armies of China and India pull back from hand-to-hand border battle zone
Continue reading...
Se fler nyheter från The Guardian