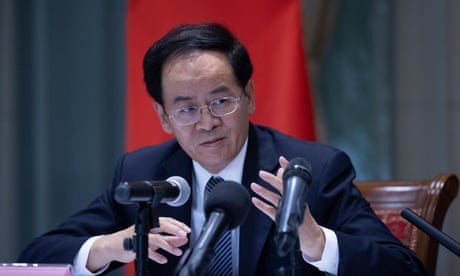 The Guardian - Publicerad för för 1 vecka sedan
Cheng Jingye hosted a media event at his residence in Canberra that included a two-hour video conference with officials in Xinjiang
China's ambassador to Australia has warned that Beijing would respond "in kind" if Canberra followed other countries in imposing sanctions against its officials over human rights abuses in Xinjiang.
The ambassador, Cheng Jingye, said people should not be under the illusion "that China would swallow the bitter pill" of meddling in its internal affairs, nor attempts to mount a "pressure" campaign.
Related: Australia and New Zealand welcome sanctions on China over Uighur abuses but impose none of their own
Sign up to receive the top stories from Guardian Australia every morning
Related: Trade war fallout: how reliant is Australia's economy on China?
Continue reading...
Se fler nyheter från The Guardian