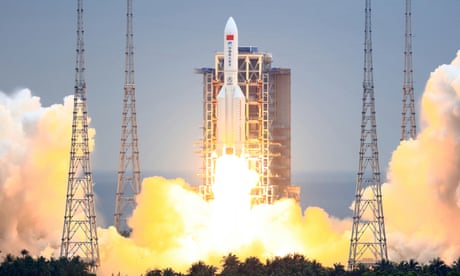 The Guardian - Publicerad för för 1 dag sedan
Long March 5B is doing 27,600km/h in failing orbit, with eventual crash site unknown, after launching space station hub
Part of a huge rocket that launched China's first module for its Tianhe space station is falling back to Earth and could make an uncontrolled re-entry at an unknown landing point.
The 30-metre high core of the Long March 5B rocket launched the "Heavenly Harmony" unmanned core module into low Earth orbit on 29 April from Wenchang in China's Hainan province.
Related: China launches first module of new space station
Continue reading...
Se fler nyheter från The Guardian