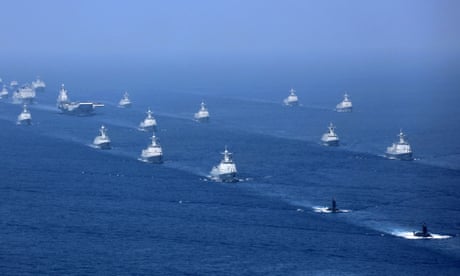 The Guardian - Publicerad för för 1 dag sedan
The man told police he arrived in a 2.6m rubber dinghy he bought online
A Chinese man seeking "freedom and equality" has said he travelled undetected to Taiwan in a dinghy through the heavily patrolled Taiwan strait, according to authorities.
Taichung Port police officers detained the man, surnamed Zhou, after they received reports of a man behaving suspiciously near the docks. A police spokesperson said Zhou told officers he had travelled from Qanzhou in Fujinan province, in a 2.6m long rubber dinghy he'd bought online, powered by an outboard motor.
Related: Australian defence chief says war between China and Taiwan would be 'disastrous'
Continue reading...
Se fler nyheter från The Guardian