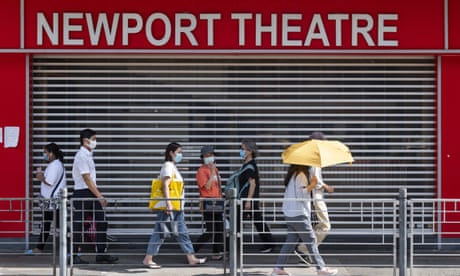 The Guardian - Publicerad för för 3 dagar sedan
New guidelines continue China's crackdown on freedoms since the city's 2019 democracy protests
Hong Kong censors are to vet all films for national security breaches under expanded powers in the latest blow to the city's political and artistic freedoms.
Authorities in semi-autonomous Hong Kong have embarked on a sweeping crackdown to root out Beijing's critics after huge and often violent democracy protests convulsed the city in 2019.
Related: 'No political story allowed': Hong Kong broadcaster falls silent on sensitive subjects
Continue reading...
Se fler nyheter från The Guardian