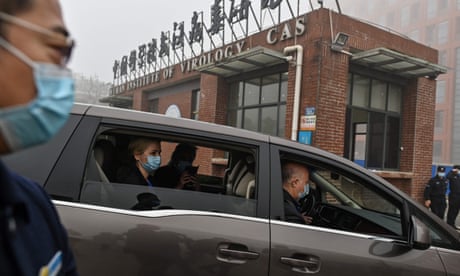 The Guardian - Publicerad för för 1 vecka sedan
WHO proposal to audit Chinese laboratories is 'arrogance towards science', says health minister
China's government has refused to cooperate with the second stage of an international investigation into the origins of Covid-19, labelling a proposal to audit Chinese labs as "arrogance towards science".
Chinese health officials held a press conference on Thursday to respond to last week's proposal by the World Health Organization that the second phase of its investigation into the origins of the pandemic include "audits of relevant laboratories and research institutions operating in the area of the initial human cases identified in December 2019", meaning the city of Wuhan.
Related: China reports highest number of Covid cases since January
Continue reading...
Se fler nyheter från The Guardian