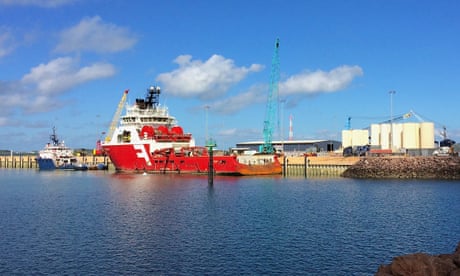 The Guardian - Publicerad för för 1 vecka sedan
Defence department review could see the Northern Territory's 99-year deal with Landbridge Group scrapped or imposed with additional requirements
The Northern Territory government remains in the dark about potential moves by the federal government to scrap a Chinese company's lease over the Port of Darwin amid national security concerns.
With the defence department edging closer to finishing a review ordered five months ago, Guardian Australia understands the federal government is considering options that go beyond the binary choice of keeping or scrapping the lease.
Sign up to receive an email with the top stories from Guardian Australia every morning
Continue reading...
Se fler nyheter från The Guardian