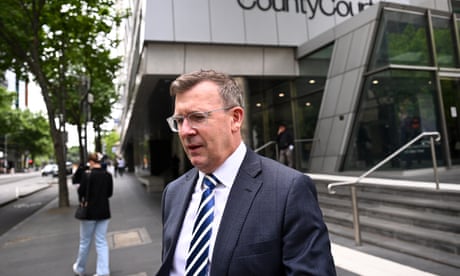 The Guardian - Publicerad för för 2 veckor sedan
Then-Morrison government minister's office organised for Di Sanh Duong to present novelty cheque to hospital boss, court hears
Former federal multicultural affairs minister Alan Tudge was concerned about the "ugly racism" the Australian Chinese community faced as the Covid-19 pandemic took hold in 2020.
So when Di Sanh Duong approached him with an offer of donating more than $37,000 raised by the community, Tudge saw it as an opening to counter the negative sentiment by offering to set up a media opportunity.
Sign up for Guardian Australia's free morning and afternoon email newsletters for your daily news roundup
Continue reading...
Se fler nyheter från The Guardian