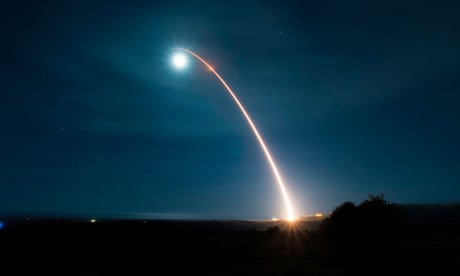 The Guardian - Publicerad för för 1 dag sedan
Discussion held this month as way to press Russia and China into agreeing arms control deal, officials say
US officials have debated whether to carry out the first US nuclear tests in 28 years as a way to pressure Russia and China into make a trilateral arms control deal, according congressional aides and former officials.
They said the discussion took place at a "deputies meeting" of senior national security officials at the White House on 15 May, but that the proposal was shelved for the time being.
Related: Trump to pull US out of third arms control deal
Continue reading...
Se fler nyheter från The Guardian