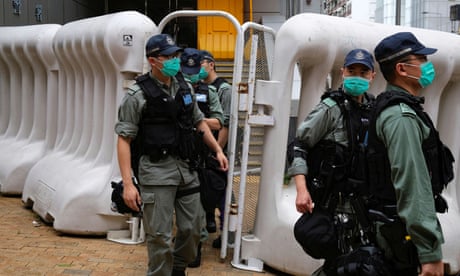 The Guardian - Publicerad för för 1 dag sedan
Last governor of former British colony says UK must stand up to Beijing rather than kowtow
China has betrayed the people of Hong Kong and the UK has a moral, economic and legal duty to stand up for them, Chris Patten, the last governor of the former British colony, has said.
Beijing is set to impose new national security legislation on Hong Kong after a sustained campaign of pro-democracy protests last year in the city, which enjoys many freedoms not allowed on mainland China.
Related: The Guardian view on Hong Kong: a broken promise | Editorial
Related: Hong Kong's security laws: what are they and why are they so controversial?
Continue reading...
Se fler nyheter från The Guardian