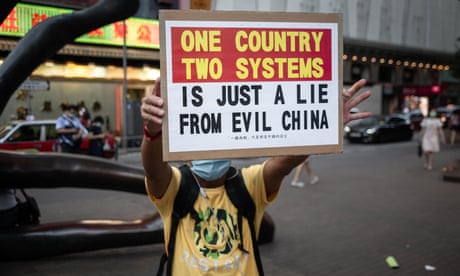 The Guardian - Publicerad för för 6 dagar sedan
Protesters with pro-democracy movement 'face the dangers of prosecution', says advocate, as protection visa applications increase

Protesters involved in Hong Kong's pro-democracy movement are applying for Australia's protection in growing numbers, official Australian government data suggests.
In March, 27 Hong Kong special administrative region passport holders applied for permanent protection visas. The following month, 17 more filed claims, even as the total number of protection visa lodgments fell dramatically with Australia's international border closure.
Related: Australia will 'continue to welcome' Hong Kong residents as calls mount to match UK's offer of safe haven
Related: How Hong Kong caught fire: the story of a radical uprising – podcast
Related: The 'real' handover: Hong Kong fears looming laws will end 'one country, two systems'
Continue reading...
Se fler nyheter från The Guardian