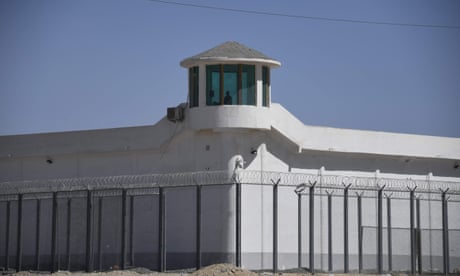 The Guardian - Publicerad för för 1 vecka sedan
Xinjiang Production and Construction Corps assets frozen
Pompeo: China's treatment of minorities is 'stain of the century'
The United States has imposed sanctions on a major economic and paramilitary organization with vast interests in China's north-western region of Xinjiang, accusing it of facilitating widespread abuses against Uighur Muslims.
The Xinjiang Production and Construction Corps has been seen as a state within a state, running its own towns, universities and media geared overwhelmingly toward China's Han ethnic majority.
Related: 'If you enter a camp, you never come out': inside China's war on Islam
Continue reading...
Se fler nyheter från The Guardian