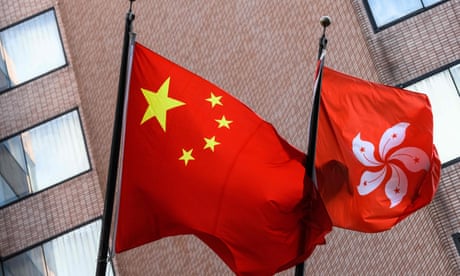 The Guardian - Publicerad för för 1 vecka sedan
Arrest warrant issued for democracy activist Samuel Chu
Five other exiles also wanted for 'incitement to secession'
Hong Kong police have issued arrest warrants for six pro-democracy activists living in exile, the first time the city's authorities have used a sweeping new law to target campaigners living outside Hong Kong.
They include Samuel Chu, an American citizen who lives in the US, Nathan Law, a prominent campaigner who recently relocated to the UK after fleeing Hong Kong and Simon Cheng, a former British consular staffer who was granted asylum in the UK after alleging he was tortured in China.
HK police is targeting a US citizen for lobbying my own gov't. I might be the 1st non-Chinese citizen to be targeted, but I will not be the last. If I am targeted, any American/any citizen of any nation who speaks out for HK can-and will be-too.

We are all Hong Kongers now. pic.twitter.com/KQYGcStY1e
Related: China passes controversial Hong Kong national security law
Continue reading...
Se fler nyheter från The Guardian