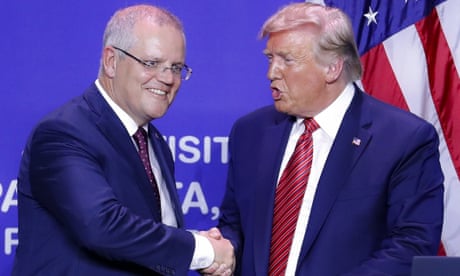 The Guardian - Publicerad för för 1 vecka sedan
The choice: 'America first' or a renewed alliance. For once, the cliche about this being the most important election in living memory is actually true
As a career diplomat and former head of Australia's Department of Foreign Affairs and Trade, Peter Varghese has always had to choose his words carefully.
But having moved on from the public service, and free of the need for diplomatic niceties, he offers a stark assessment of the stakes for Australia – and the rest of the world – in the forthcoming US presidential election.
Related: Australia to step up South China Sea defence cooperation with US – but won't commit to patrols
Related: Why has China slapped tariffs on Australian barley and what can Australia do about it?
Related: What does Morrison risk by getting so close to Trump? – Australian politics live podcast
Continue reading...
Se fler nyheter från The Guardian